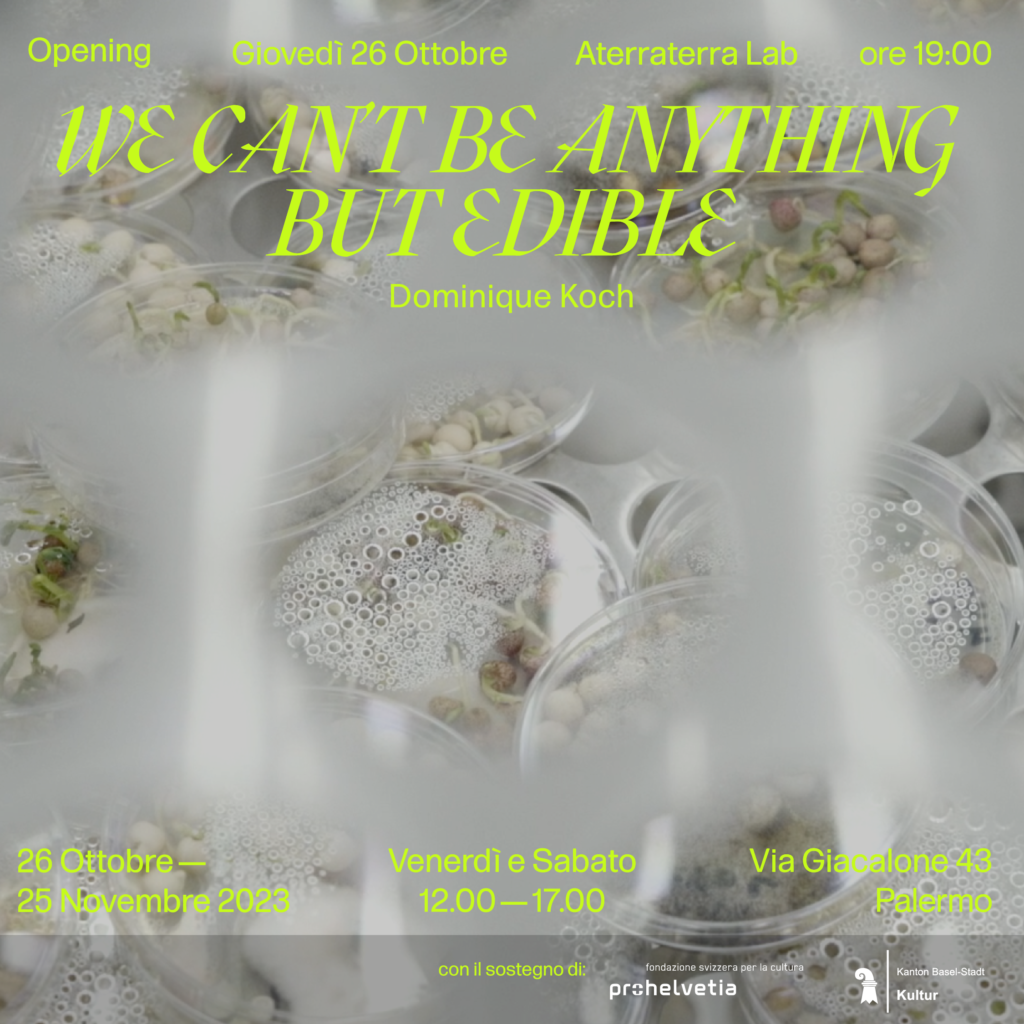 We can't be anything but edible, Dominique Koch
Opening: 26.10.2023
Exhibition: 27.10.2023 – 2.12.2023, Friday / Saturday. 12:00 – 17:00
With the support of the Swiss Arts Council Pro Helvetia and Kultur Kanton Basel-Stadt
«We can't be anything but edible» is the first solo show in Italy by the Swiss artist Dominique Koch. The Basel and Paris-based artist approaches social and political topics with «multi-species thinking» and connects different forms of knowledge. Within her multimedia and immersive works, she develops videos as a visual medium and combines them with the narrative abilities of sound, as well as with mechanisms of language, text, and objects. Dominique Koch's solo exhibition in Italy at Aterraterra LAB starts from the 60-minutes video work Sowing the Seeds for the Future (2020). «We can't be anything but edible» presents the work in a side-specific multimedia video, sound and space installation. The video, sound, and space installation, in which narrative modes are mixed and merged, culminating in one story that can be described as «science-fictional poetry»: A female voice talks about where genetic diversification happens while we see images from a laboratory. The images are taken in the research institute ICARDA (International Center for Agricultural Research in the Dry Areas), whose research program and data collection was threatened with destruction due to the ongoing wars. The next scene shows seeds in a dusty landscape, the voice from the off thinks about the time when everything was nourished by water, about the resilience of seeds, about time, place, the elements, and adaptions. A conversation with the natural philosopher Andreas Weber interweaves into these two narratives. He deals with the idea of unconditional reciprocity and paraphrases this with the concept of «edibility»: Existing as human beings means, we get eaten or make ourselves edible. Even though we seem to be isolated bodies — on a material level, we are inseparable from what surrounds us. Our body becomes part of the cycle and can't be anything but edible.
Sowing the Seeds for the Future
Video installation, sound 60 minutes 2020
Sound design and music by Tobias Koch
Featuring conversations with Andreas Weber, Mahmoud Solh, Mariana Yazbek and Ali Shehadeh
With the support of Swiss Arts Council Pro Helvetia and Kultur Kanton Basel-Stadt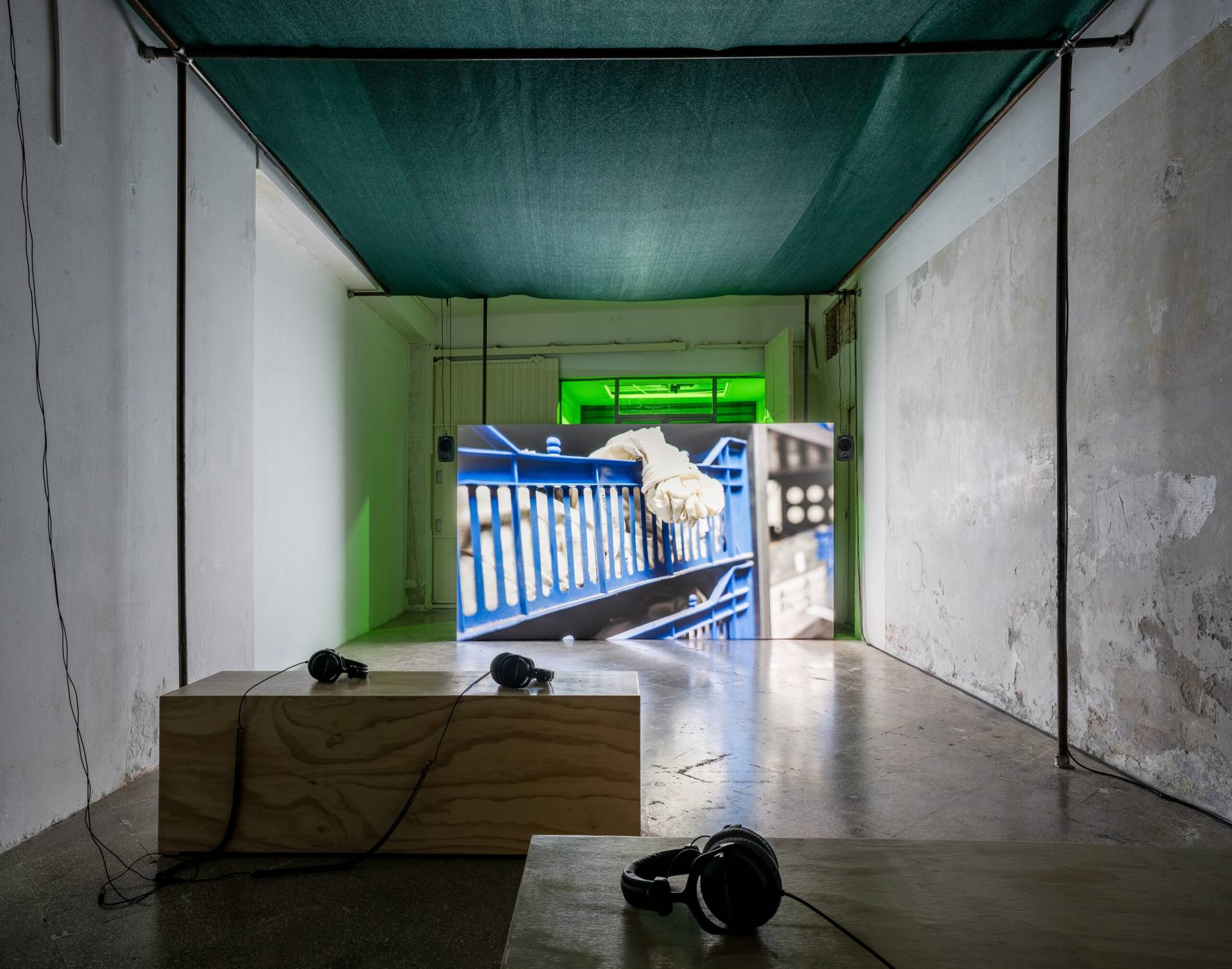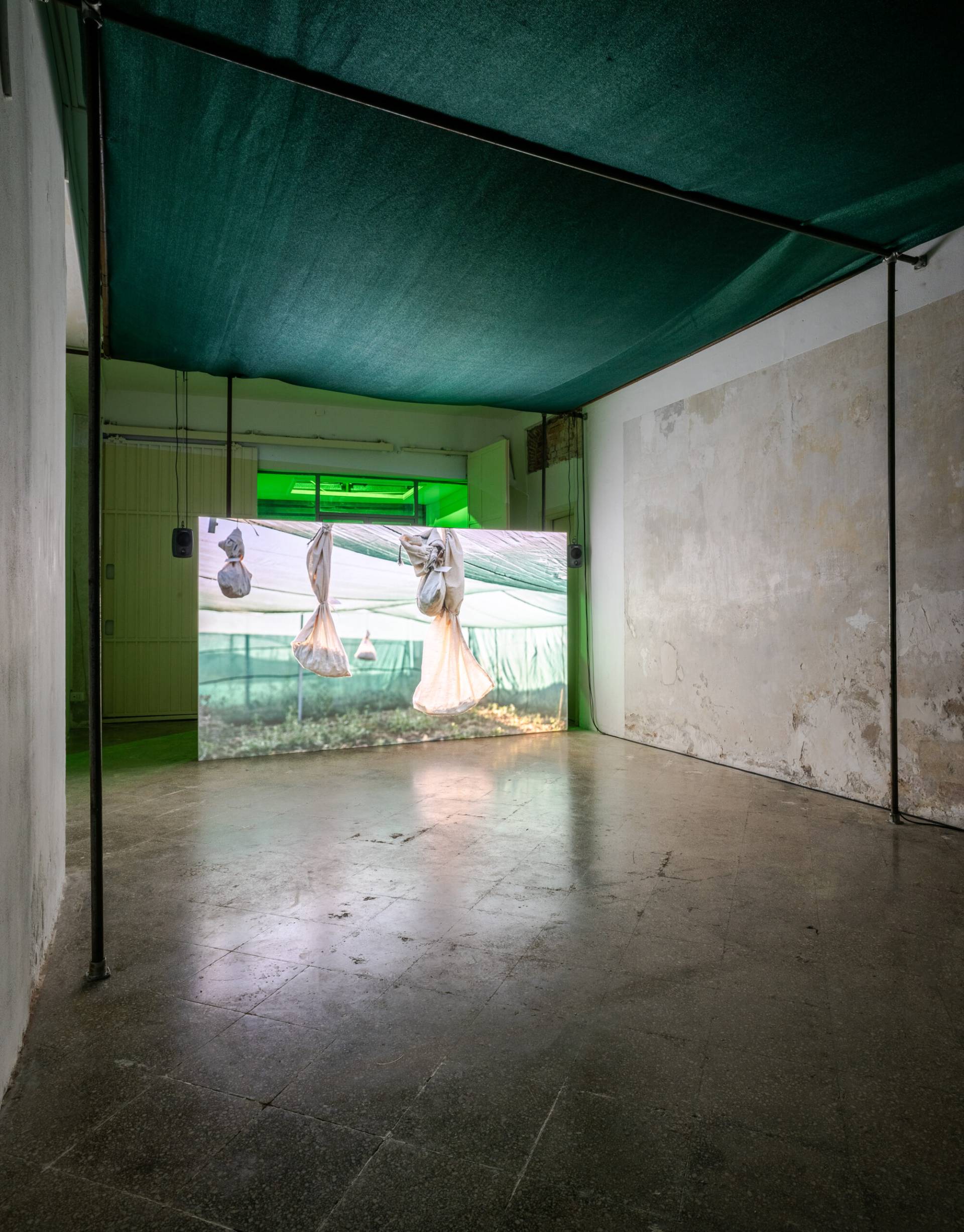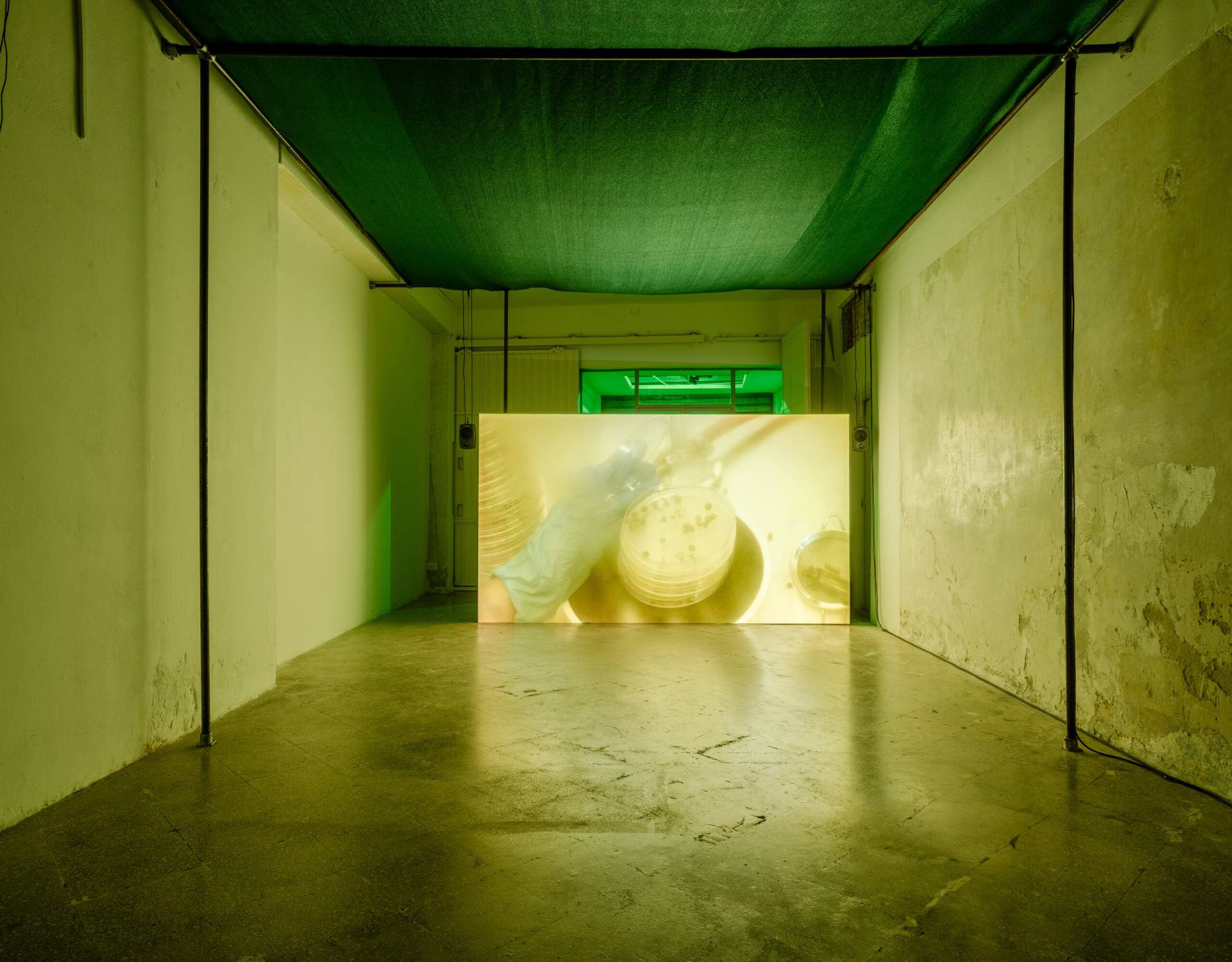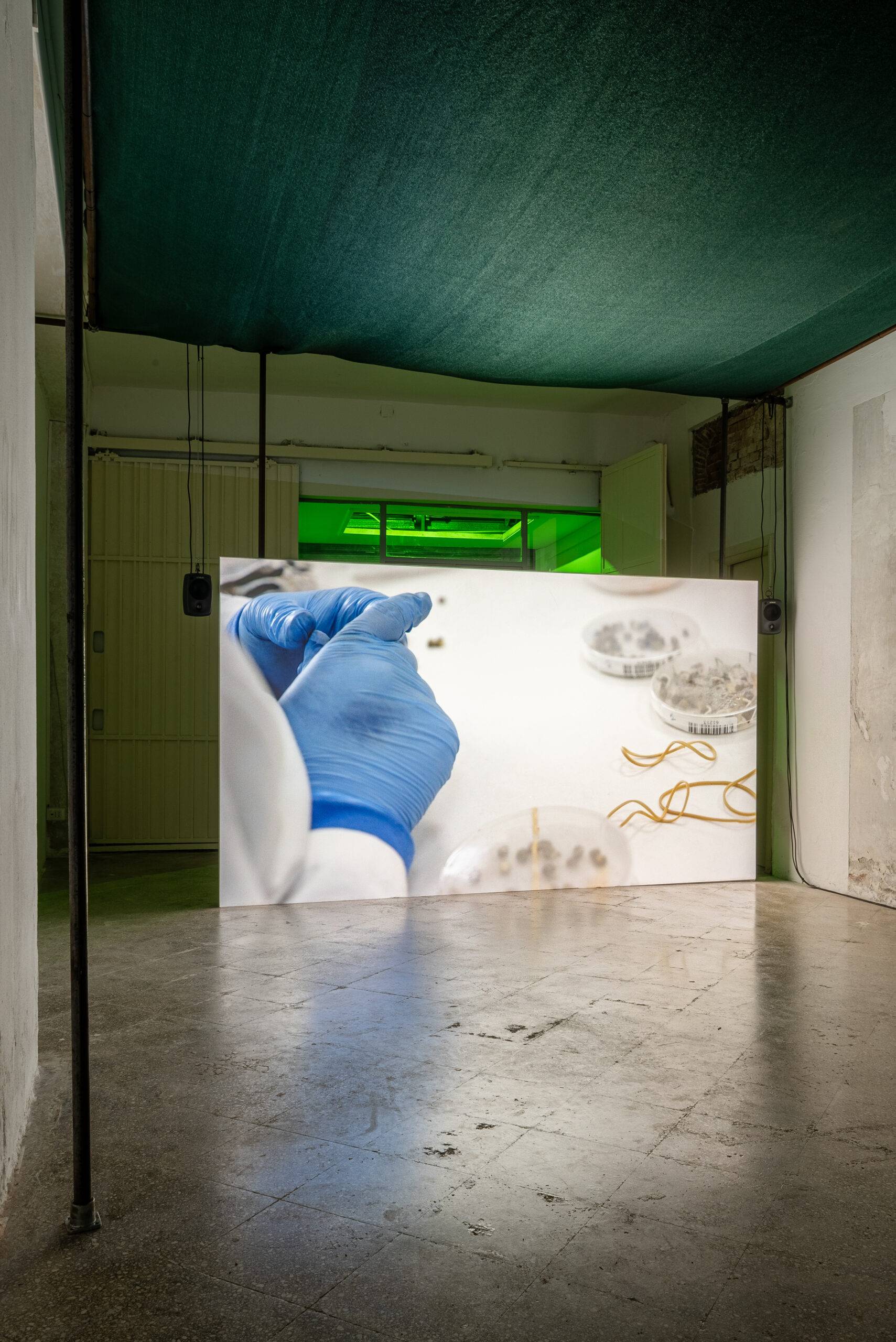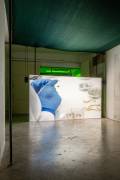 SCREAM AS IF YOUR ORGANS WERE MADE OF GLASS, Diana Lola Posani
Performance, March 2023
A young woman moves slowly backward.
A rumble asks her: "are you prey or predator?"
The performance is called Scream As If Your Organs Were Made of Glass and the extended vocal technique used voluntarily recalls several traditions, from throat singing of the Tuva region to metal, but it was developed independently through the study of inhalation and deep listening to the frequencies of the voice. The performance was followed by a conversation between the artist and Mattia Capelletti, independent writer and curator. In addition, they also talked about the book "Deep Listening – The sound practice of a Composer" by Pauline Oliveros, translated into Italian for the first time by Diana Lola Posani and published by Timeo Publishing.
The event was organized thanks to the collaboration between Aterraterra, DOTE Festival and the Studio Rizoma Foundation.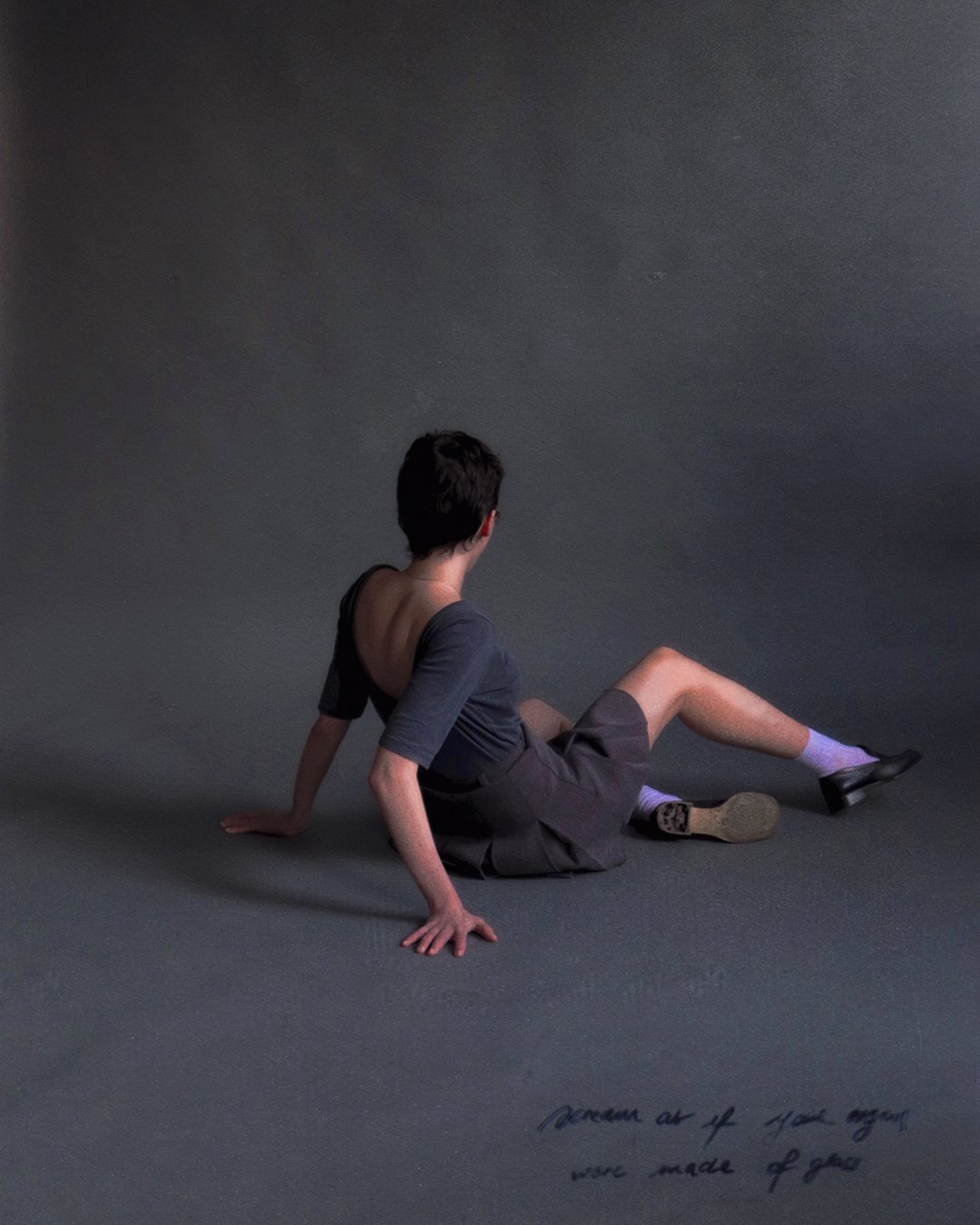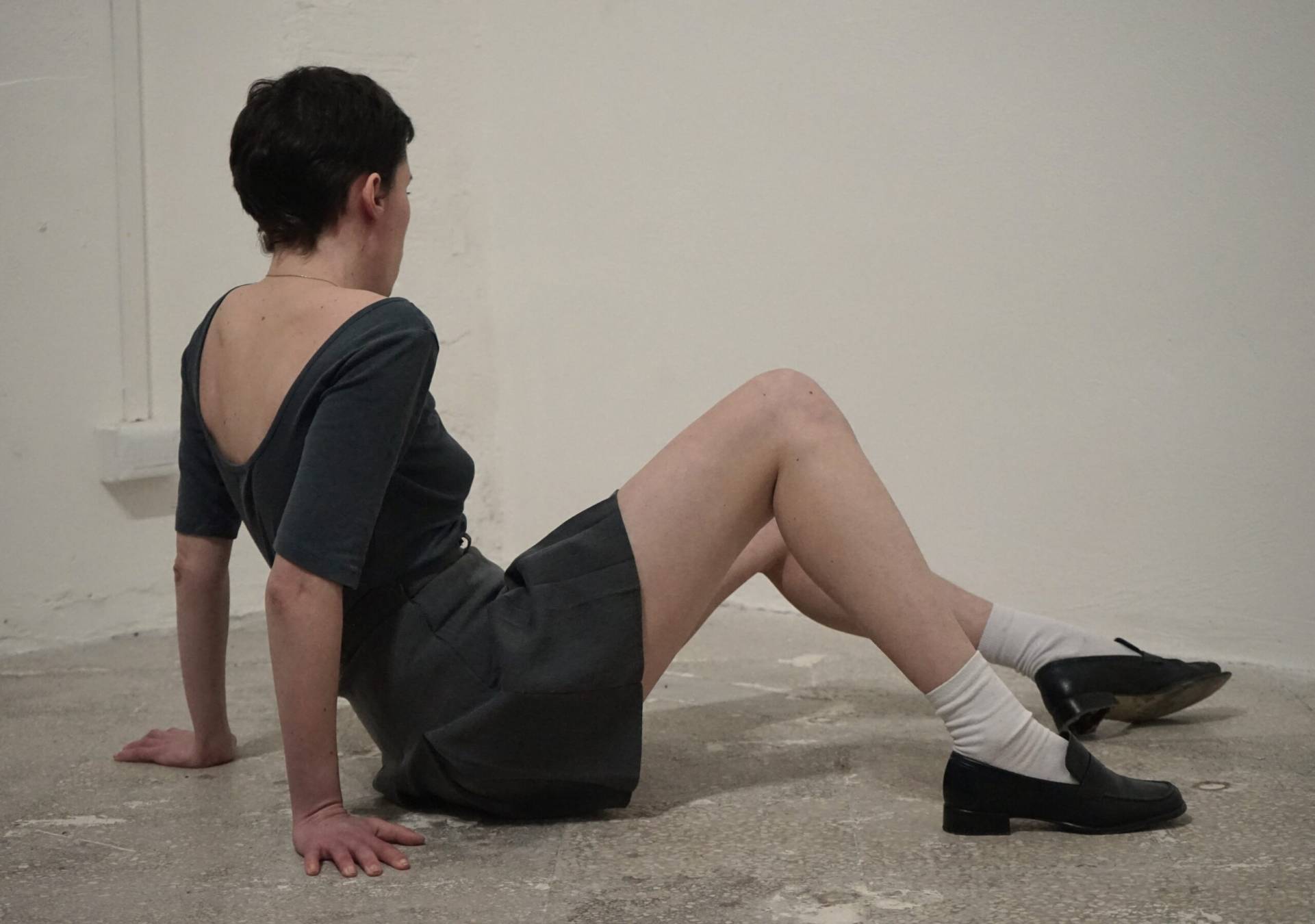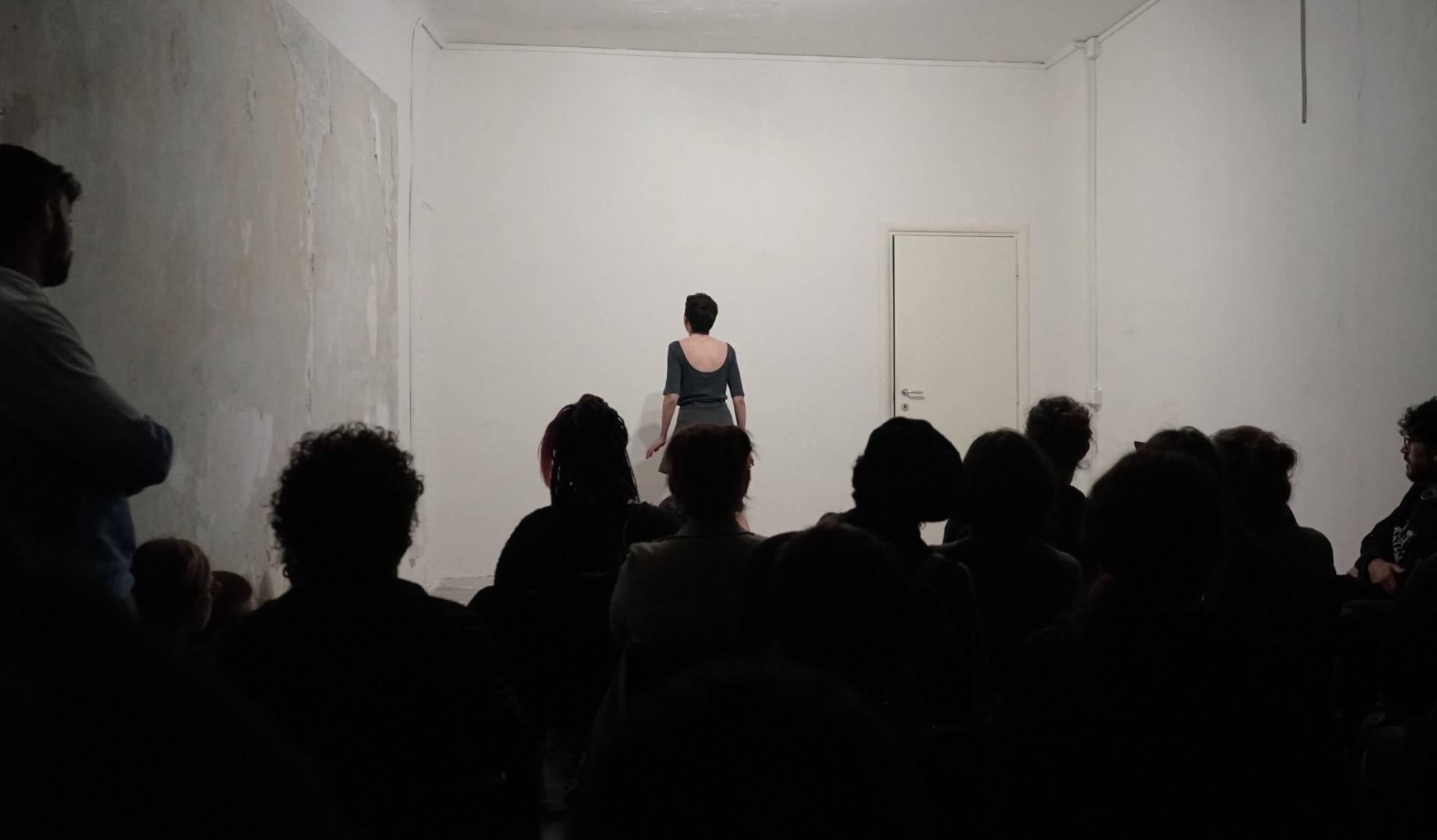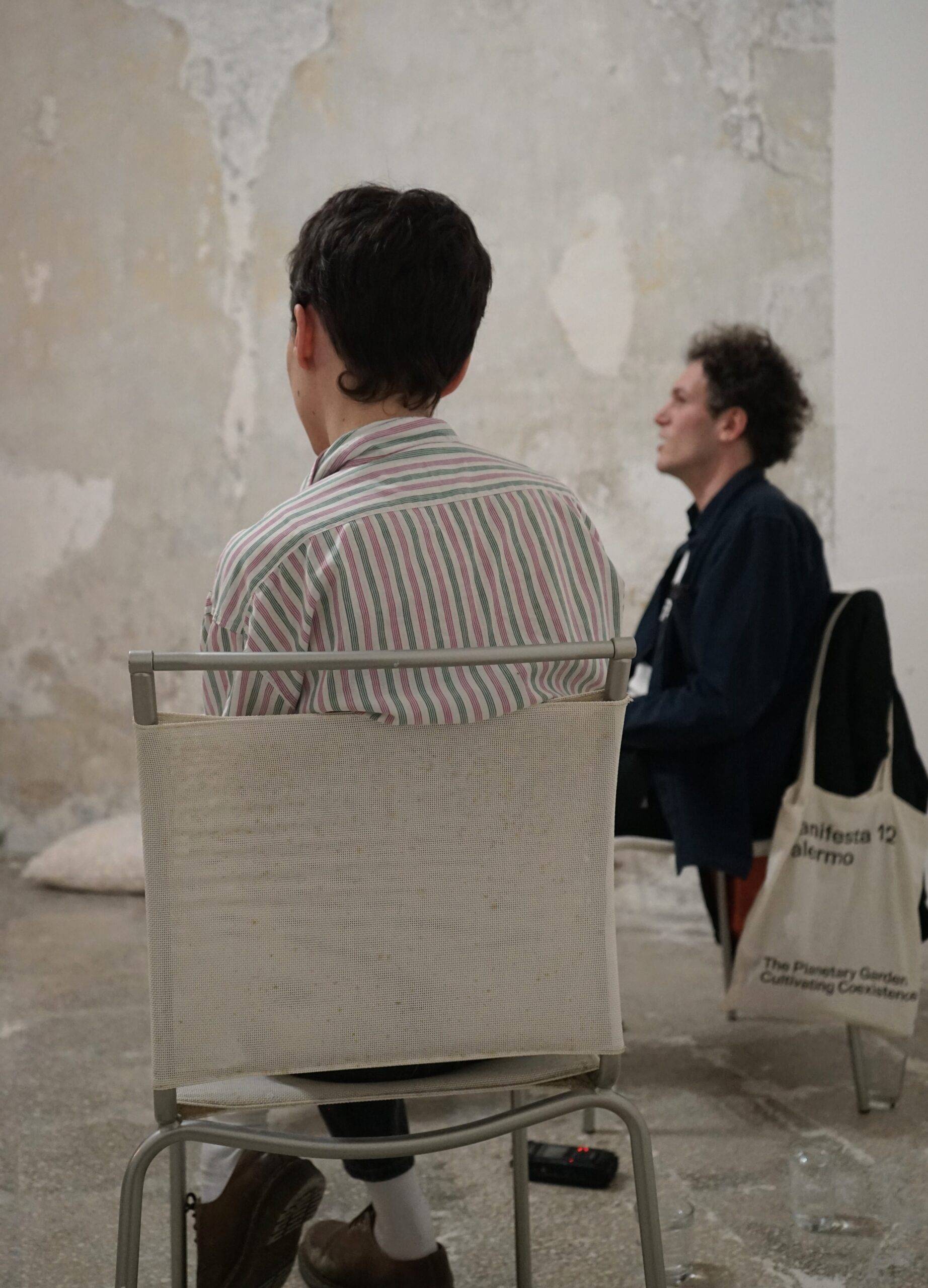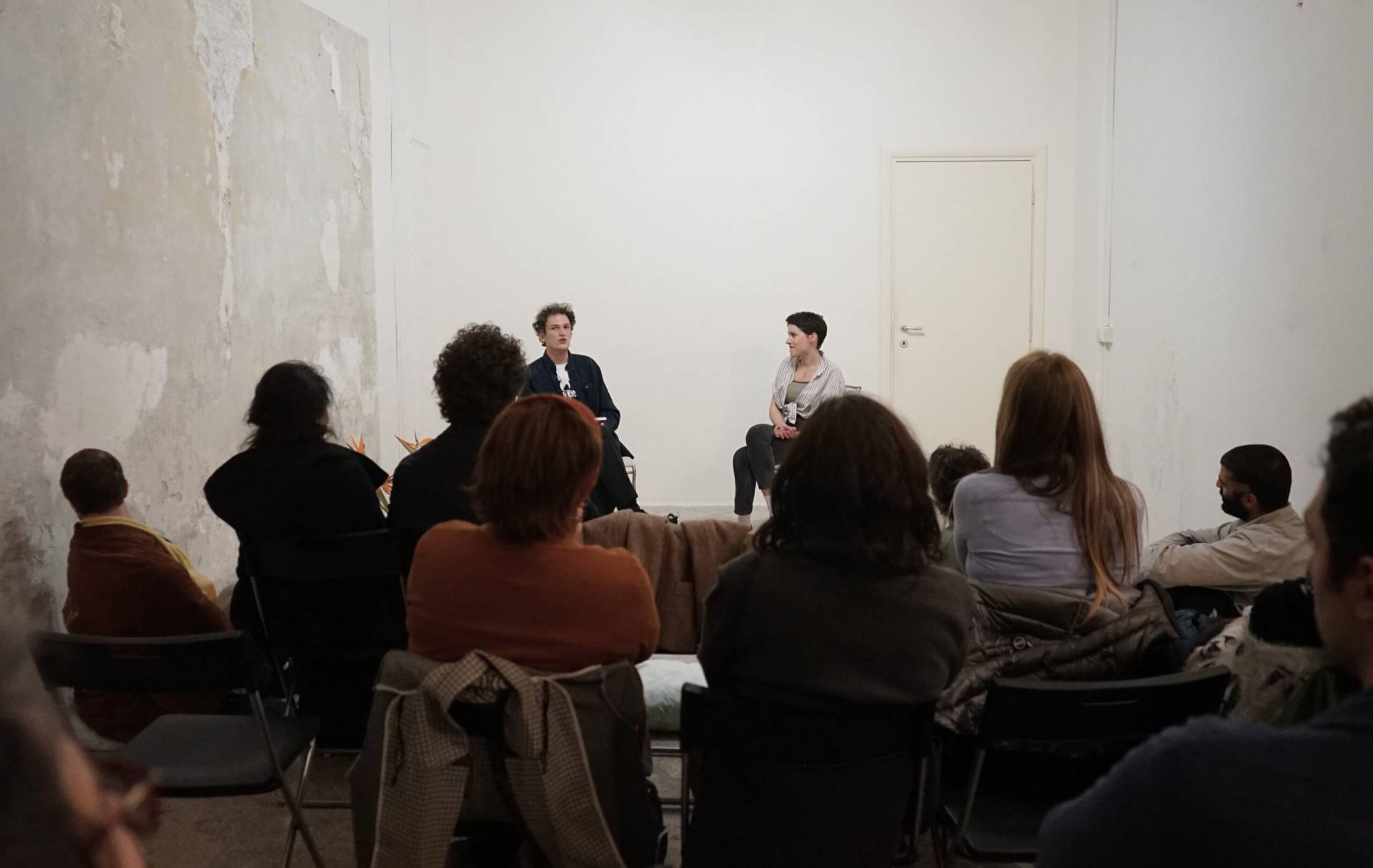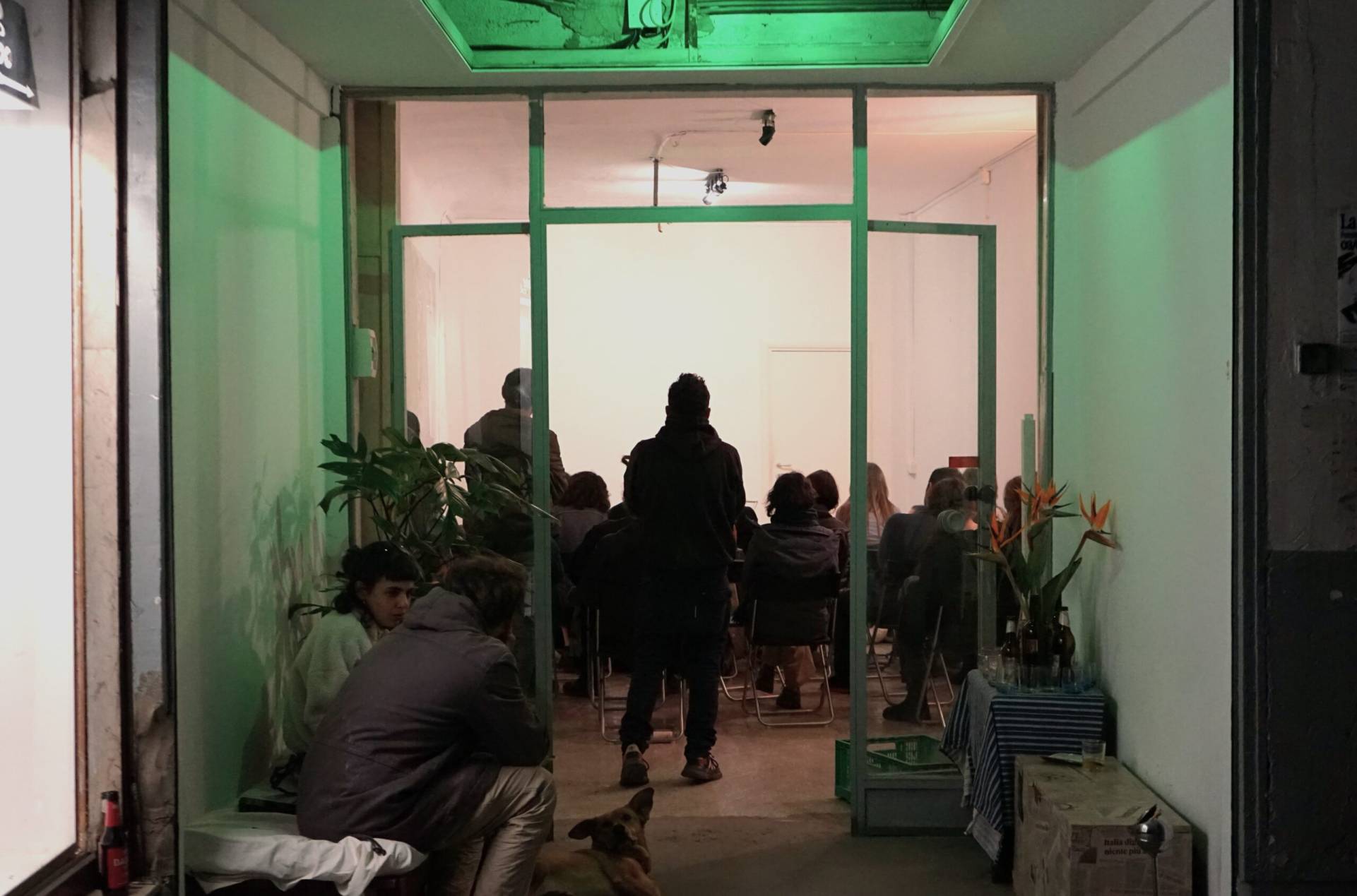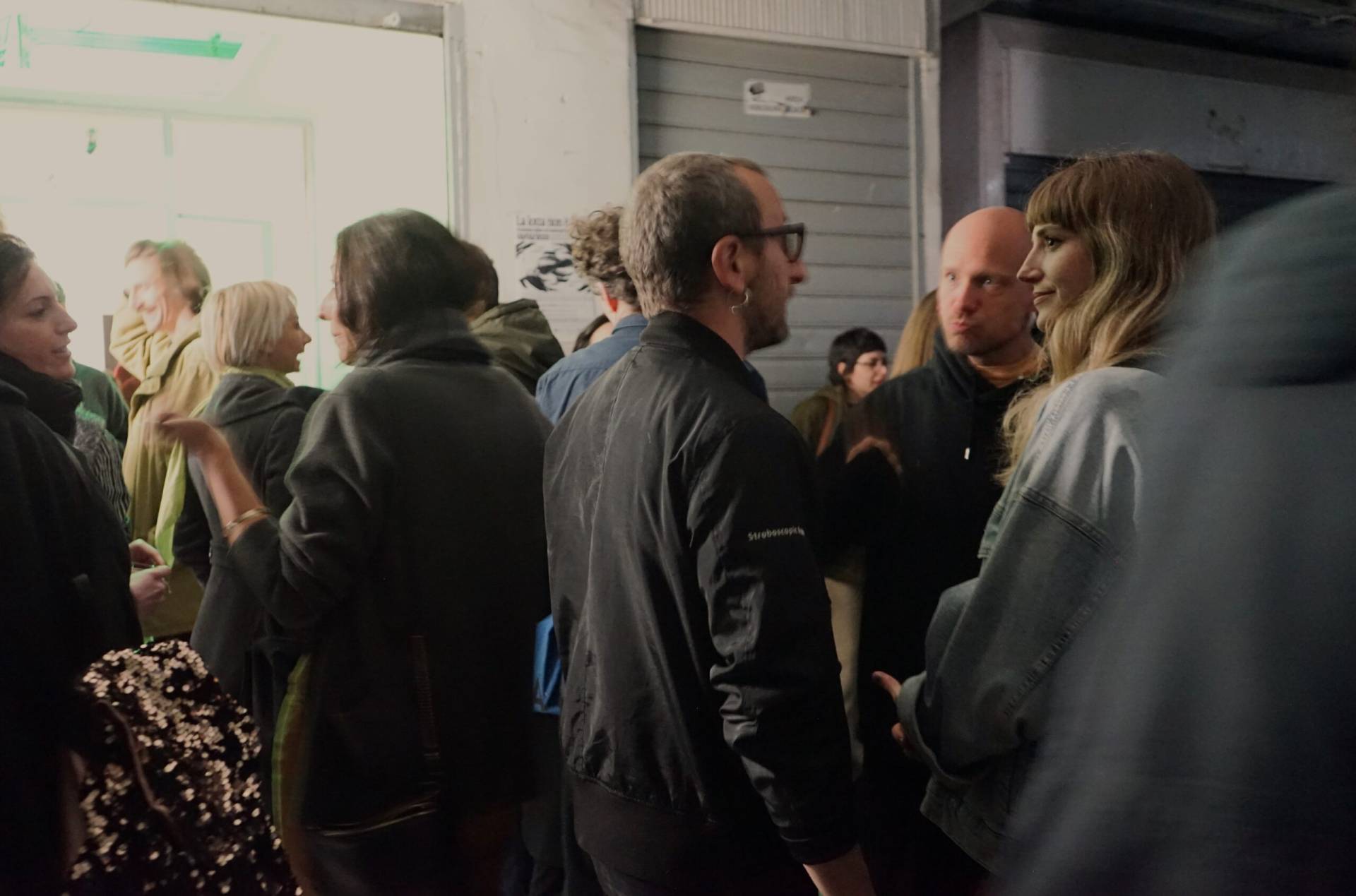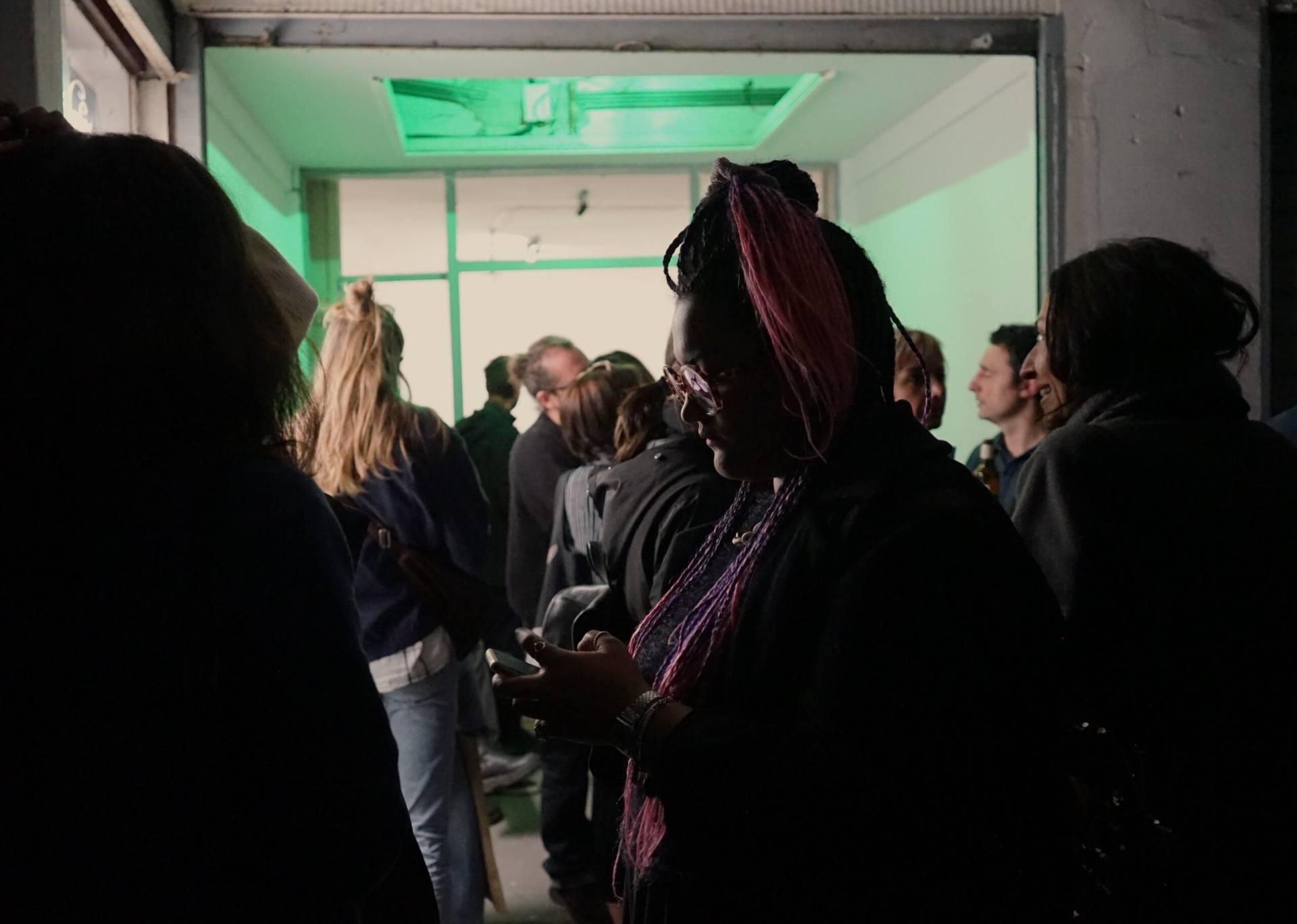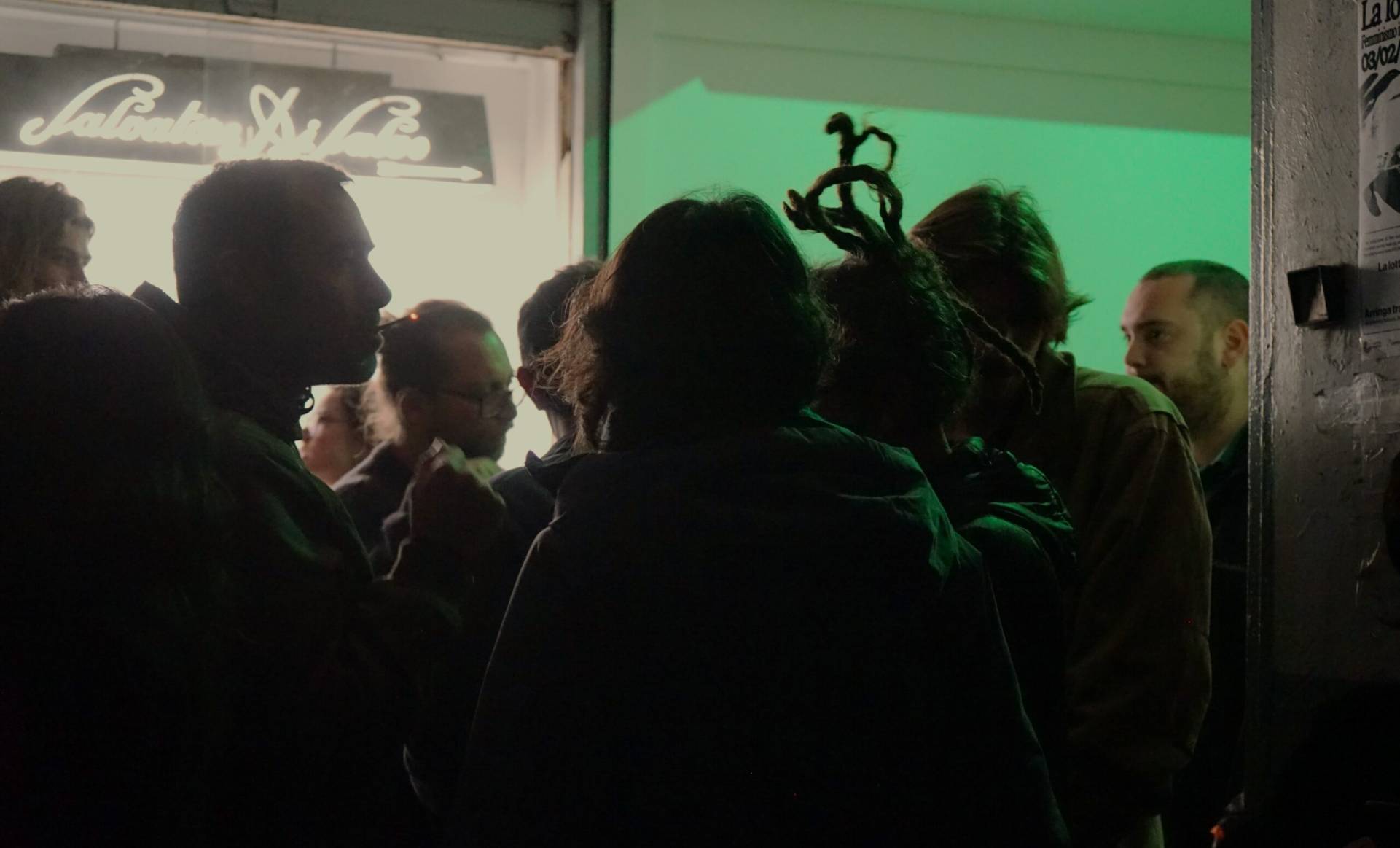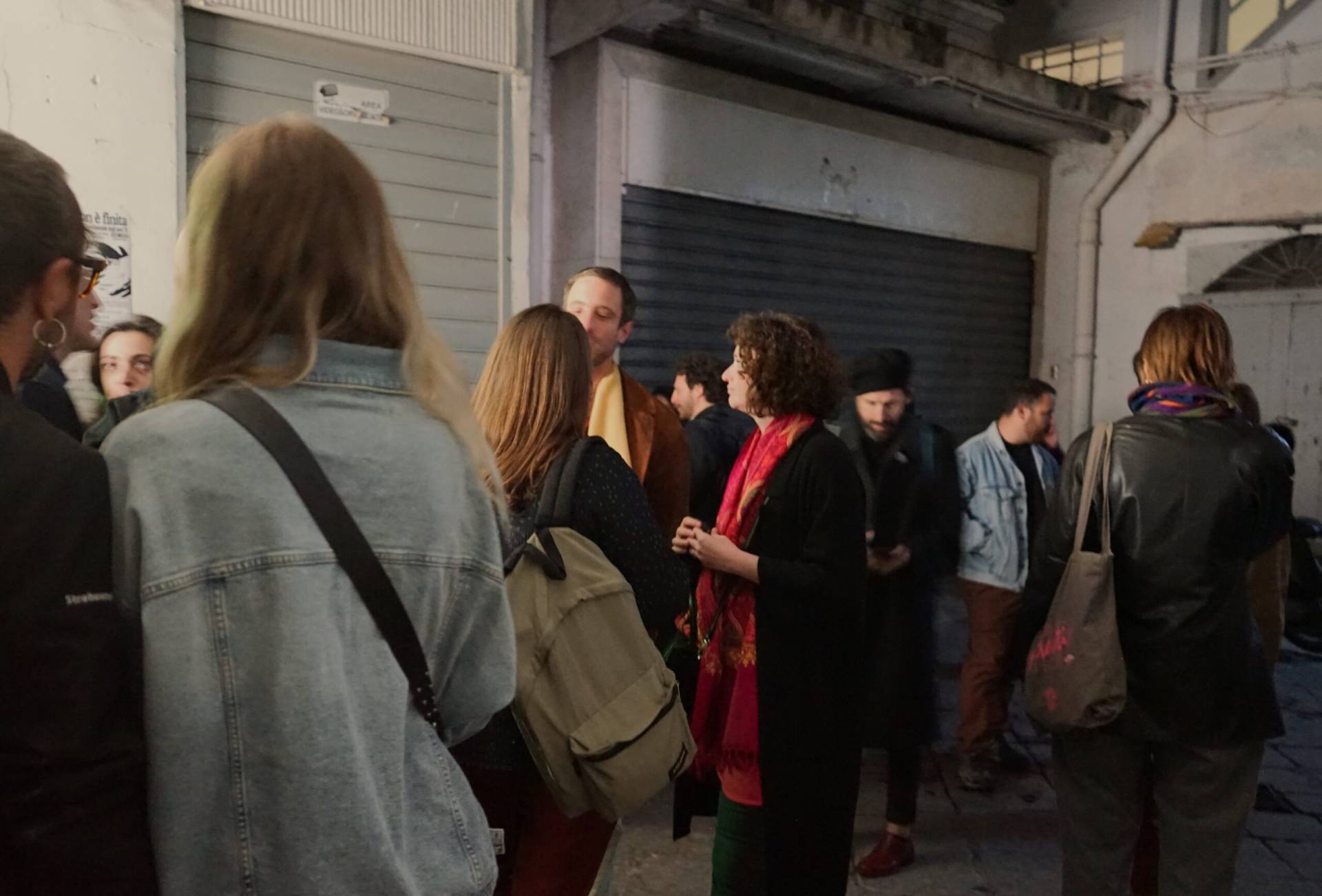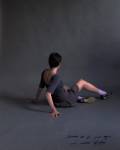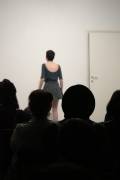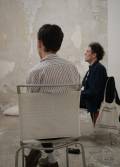 "How like a leaf I am", Alexandra Baumgartner
Feb 2023 at Aterraterra Lab, co-curated by Aterraterra and Laura Breitschmid
In her first solo show «How like a leaf I am» in Palermo, swiss based artist Alexandra Baumgartner presents the eponymous long-term project. Interested in the material and immaterial aspects of seeds, Alexandra Baumgartner has been roaming through the gardens of seed keepers and visiting collections of community seed banks to examine the relationships between humans and cultivated plants and following the seed from the soil to the seed bank and from one hand to the other. As a «product» of the collaboration between humans and nature; created through countless human and natural selection processes, growth cycles, interactions and web of relationships, cultivated plants have a special status within the plant world. Seeds constitute the basis of our existence. From infinitely small grains, crops grow to be processed into food, textile fibers, fuel, medicines, and cosmetics. Using photography as a key tool, Alexandra Baumgartner's work converges documentary approaches with agricultural research and artistic interpretations. The connection to territories of particular plants and cultural habits are inscribed in the practice of seed keeping, while various actors shape the narratives and claims on seeds. Observing, tasting, selecting, storing, exchanging, and resowing – These gestures have shaped the interactions of humans with plants for thousands of years. The knowledge and practice of generations of farmers and breeders are accumulated in seeds and embedded in countless cycles of coevolution. The continuity of these interactions is put to test in an environment shaped by a growing standardization of farming systems and seed monopolies while there are community-organized initiatives for the development of crop diversity as an act of silent resistance to these seed monopolies.